UK News
F-gas a feature of TCS&D conference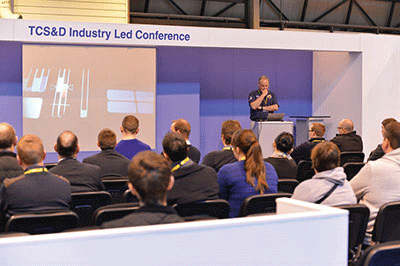 UK: An F-gas masterclass will be a major feature of this year's conference at the Temperature Controlled Storage & Distribution (TCS&D) Show.
The event – held on September 16-17 at the Peterborough Arena – will also feature more than 100 exhibitors supplying products and services for the perishable product supply chain, including big names such as Gray & Adams, Krone Trailers UK, Thermo King, Jungheinrich UK and SSI Schaefer.
The F-gas masterclass, led by key executives including Sainsbury's operations support manager Gary King, will dive into the challenges facing operators since the new regulations came into effect on January 1.
The free-to-attend conferences, held at the event's 50-seater Seminar Theatre, sponsored by Carrier Transicold, will take place on a first-come, first-served basis, and do not require delegates to register.
Opening day one, Brian Young, chief executive of the British Frozen Food Federation, will offer his insight into the industry's key trends, and explore the rise of home shopping. Later, CleanEarth Commercial Director Kevin McCormick details how renewable energy and targeting carbon offset can save on bills.
A panel of industry leaders will discuss many pressing issues, including the future of transport refrigeration.
To register for the event, which is being held in conjunction with the Food Storage & Distribution Federation and the British Frozen Food Federation, visit www.tcsdshow.com.