UK News
Friday deadline for presidential vote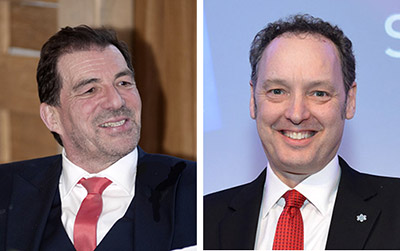 UK: Members of the Institute of Refrigeration have until noon on Friday (February 27) to register their vote for their next president.
Voting has been open to members and fellows for the past month to decide who replaces current president Graeme Maidment when he stands down in 2016. This time the vote for president-elect is a straight choice between Bob Arthur and Steve Gill.
Both prospective president-elects are well-known and active within the industry. Bob Arthur now operates as an independent consultant focusing on the retail refrigeration sector after close-on 27 years at Marks & Spencer. Steve Gill has been in the industry since 1981 and now runs his own refrigeration consultancy Steve Gill Associates.
Those eligible to vote should have received a personal voting code from Electoral Reform Services. If not, they should telephone 020 8365 8909 to request their code. Voting is carried out through the special IoR Electoral Reform Services microsite.