UK News
Husky donates £25,000 to environmental causes
UK: Commercial refrigeration equipment company Husky has donated £25,000 to the Woodland Trust and the Leicestershire & Rutland Wildlife Trust.
The Woodland Trust, the UK's largest woodland conservation charity and The Leicestershire & Rutland Wildlife Trust, an organisation which works tirelessly to inspire and encourage people to take action for wildlife, have split the donation equally for their worthy causes.
Commenting on the donation, Serge Kremer, CEO and owner of Husky, said: "We are committed to ensuring all our products are developed to be as energy efficient as possible. Having said that, we realise our products do have an impact on the environment, however small. So we felt it was time to give something back to the environment.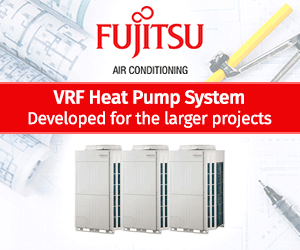 "As a Lutterworth based company which has been in business for over 25 years, we are proud to support these crucial Leicestershire conservationists who are doing such a fantastic job in maintaining and enhancing the Leicestershire environment for generations to come."