UK News
John Smith is BRA president
UK: John Smith, Beijer Ref UK & Ireland's group technical director, has taken over the role of president of the British Refrigeration Association.
John succeeds Mike Lawrence – a stalwart of the BRA – who has held the position since 2014. A handover took place at a recent FETA Strategy Forum in Marlow.
John has been in the RAC industry for over 30 years in a variety of technical sales roles, and has been an active member within the BRA.  He is currently chairman of the Equipment and Components section, and has been vice president since 2015.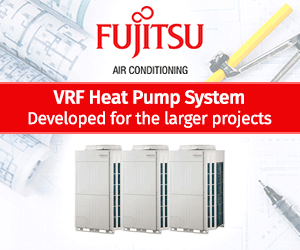 Taking up his new role, John Smith said: "I would like to pay tribute to the sterling work Mike has done for the BRA in his time as president, and I look forward to taking on the role in what will be challenging times for our industry."
The British Refrigeration Association is the only UK trade association representing manufacturers, importers, wholesalers, distributors, contractors, specifiers and end-users of refrigeration plant, equipment and components.