UK News
Johnson Controls to distribute Hitachi
UK: Johnson Controls HVAC Parts is to distribute Hitachi air conditioning split systems in the UK.
Last year the two companies formed the global joint venture company Johnson Controls-Hitachi Air Conditioning with a view to co-operation on research and development as well as expanding their marketing channels.
Under the new UK distribution deal, contractors and installers will be able to purchase Hitachi's Summit air conditioning units via Johnson Control's EasyParts website.
Alpesh Trivedi, product manager at Johnson Controls HVAC Parts, said: "The diversification into air conditioning splits is a logical development, and a good complement to our established and growing business in the chiller sector.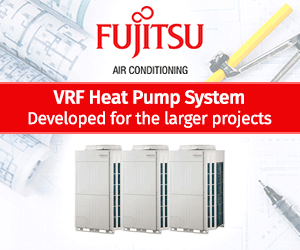 "The EasyParts website has been an outstanding success and is being used by more and more installers to source original chiller parts. Having created and successfully developed this platform, we now want to extend the offer to further enhance its usefulness and value to the industry."
Johnson Controls has set up a dedicated team to support the new Hitachi air conditioning business, helping customers with technical and order queries. Delivery times of between three and five days will be offered.
Alpesh Trivedi said: "Hitachi is widely respected for the quality and reliability of its products, and their level of technical innovation is second to none. We believe that combining this with the ease of ordering via the EasyParts website and speed of delivery make it a highly attractive offer that will be valuable to installers.".
As an added incentive, installers ordering a Hitachi Summit unit before September 15 will receive a multi-function tool free of charge. It consists of a 13-function tool and incorporates a 9-LED torch.
Related stories: