UK News
McPhail bids for Manager of the Year
UK: Integral's national account director, Bernie McPhail, has been shortlisted for Manager of the Year by the British Institute of Facilities Management (BIFM).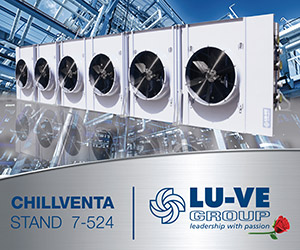 Employed by Integral for the past three years, Bernie McPhail's responsibilities include refrigeration and building services. According to Integral he has demonstrated repeated success across a series a roles, most notably in his dealings with its largest client, the Co-Operative Group.
Prior to joining Integral, McPhail was 10 years as operations manger at Space Engineering Services.
The 2016 BIFM Awards take place on October 10 at the Grosvenor House Hotel, London.