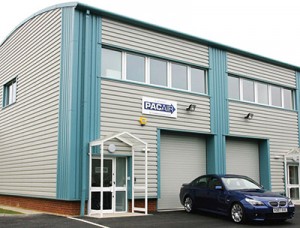 UK: Palmer Air Conditioning (PACAIR), the Hemel Hempstead based designer and supplier of air conditioning systems, celebrated its 10th birthday this month.
From working out of the loft at this home, as an agency selling Mitsubishi Electric equipment, the past decade has seen md Nigel Palmer (above) grow the business into its current premises on the Heron Business Park with a key team of eight employees. And the product offering has been enlarged to include Toshiba and, more recently, LG in addition to Mitsubishi Electric.
PACAIR now offers offer a full nationwide design and supply service to customers in the commercial, leisure, retail and residential sectors. More than two-thirds of the business involves the design and supply of VRF systems.
So what's the secret of their success?
"We work closely with our customers so that we understand their needs, design a bespoke solution and provide advice and technical support that makes for a good service," commented Nigel Palmer.
"In addition to providing a high quality service to our customers, we pride ourselves on building strong, lasting relationships with our customers and supply chain. In doing so, we not only reduce the risks, but also provide our clients with the peace of mind that they value so much."
And with UK output rising, the country reportedly hauling itself out of recession and confidence growing, Nigel Palmer sees a bright future for PACAIR.
"We're currently sitting on a good level of orders that will hopefully be being shipped next year," he revealed.