UK News
Refrigeration student wins regional award
UK: An engineering student on placement with Bristol-based refrigeration test house ECH Engineering, has been named as a finalist in a national business award.
Lizzie Garside, 19, has been named as one of two winners of the South West Region's Contribution to the Business Awards. The award scheme is operated by The Engineering Development Trust (EDT) and is open to students participating in the Year in Industry (YINI) scheme. YINI matches talented gap year and undergraduate students with businesses for paid work placements before or during their degree course. Lizzie and fellow South West regional winner, Victoria Challes, will now progress to the national finals of the awards, to be held in London in September.
Lizzie was one of six finalists, who delivered presentations to a panel of judges at the National Composites Centre in Bristol. Each candidate showcased their achievements, highlighting the contribution to the company for whom they had been working. The judging panel acknowledged the significant impact made by Lizzie during her YINI placement with ECH Engineering. Lizzie joined the company to gain practical, hands-on engineering experience prior to studying for a degree in mechanical engineering at the University of Canterbury, Christchurch, New Zealand.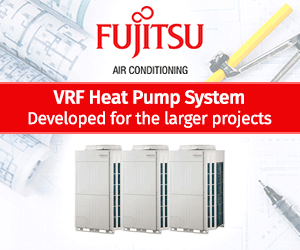 During her placement with ECH Engineering, Lizzie is said to have made a tangible contribution to the company's procedures, processes and business, including the specification of new data logging software, the development of 3D printing technology and embedding knowledge amongst colleagues, relating to refrigeration testing and standards. She is also said to have influenced commercial projects with her significant involvement in the design and installation of a test facility for refrigeration innovator, Adande.
In addition to the Contribution to the Business Award, the panel of judges also presented Lizzie with the Bandvulc Environmental Award, in recognition of the energy saving aspects of her work.
Acknowledging Lizzie's achievements, ECH Engineering's managing director, Dr Ed Hammond, said: "As a company we are committed to the YINI initiative, promoting engineering, and specifically the cooling industry, as a career for young people. Undergraduate summer placements and YINI appointments offer tremendous opportunities for students to bridge the gap between school and university, preparing them for their roles in industry. With the support of companies throughout our industry, young engineers will be able to hone their skill sets and address the environmental and product development challenges, which face us all."