UK News
Toshiba backing for SkillFridge
UK: Toshiba Air Conditioning has become the lead sponsor of SkillFridge, the industry's national UK skills competition.
Toshiba joins a number of leading companies supporting the event which now sees six air conditioning and refrigeration students competing in the SkillFridge final at this year's Skills Show at the NEC in November.
"SkillFridge is a fantastic initiative that incentivises and rewards aspiring apprentices and trainees – the industry's standard bearers and potential leaders of tomorrow – in pursuit of excellence," said David Dunn, director and general manager of Toshiba Air Conditioning and CIAT Ozonair. "We are delighted to be involved and will be giving the events across this year and next our wholehearted support.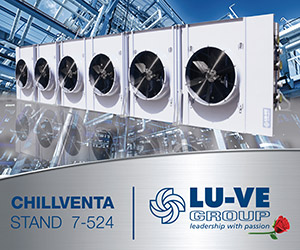 "As a global leader in high efficiency, high performance air conditioning, a key part of our role is to support and encourage the industry to improve the level of technical knowledge and skills," he added.
"It is obviously in everyone's interests to raise the bar, from the quality of design and installation through to commissioning and ongoing servicing throughout the equipment life-cycle."
Related stories: