UK News
Win an iPad in Climalife's F-gas quiz
UK: Climalife (IDS Refrigeration) is giving UK readers the chance to win an iPad in a free-to-enter F-gas competition.
Building on the success of Bristol-based Climalife's 2018 F-Gas Challenge Infographic, its new F-Gas Challenge Quiz launches today and runs until the end of the month.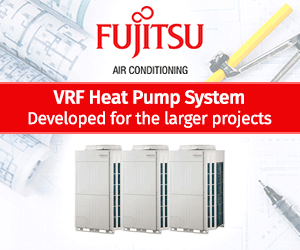 All those working in the UK air conditioning and refrigeration industry and holding a valid company F-gas certificate or an individual refrigerant handling certificate are entitled to take part.
"F-Gas is a serious topic facing all of us within the cooling industry. We want to widen awareness in new and interesting ways and have come up with a great quiz that we hope lots of people will get involved with," explained Climalife marketing co-ordinator Mel Summers.
The 2018 F-Gas Challenge Infographic and Quiz, including full terms and conditions of entry, can be found on the Climalife website www.climalife.co.uk.