AUSTRALIA: The Australian industry body AIRAH has published two videos highlighting the possibilities of careers in the HVACR industry.
Although directed at an Australian audience, the two videos, which consist of in-depth interviews with two refrigeration mechanics, are relevant to an international audience. 
One video focuses on Stephanie Bugg (above), a refrigeration mechanic with Alpine Air Conditioning in Toowoomba. Stephanie talks about a typical work day of a refrigeration mechanic, the jobs she attends to, the tools and equipment required on jobs, her career goals and her life outside of work.
The second video focuses on Daniel, a refrigeration and air conditioning mechanic with Sims Refrigeration in South Australia. Similarly, Daniel talks about why he chose a career as a refrigeration and air conditioning mechanic and how he got into the HVACR industry. He also shows off some of the tools he uses, and talks about his life outside of work and his own career goals.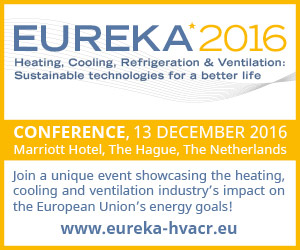 In the Australian Institute of Refrigeration, Air-conditioning and Heating (AIRAH) videos both Stephanie and Daniel provide advice to school leavers who are thinking of choosing a career in the HVACR industry, highlighting the multiple career paths on offer.
The release of these videos comes two weeks after the Australian Refrigeration Council (ARC) published their own video on careers in the industry, specifically promoting careers in HVAC&R as a "first choice."
AIRAH's videos can be viewed on their YouTube channel, which can be found here.