DENMARK: Refrigeration wholesaler Beijer Ref has merged two of its Danish companies to form Aircon Teknik A/S.
The new company, based in Arhus, is created from the merger of Aircon Danmark A/S and FK Teknik A/S.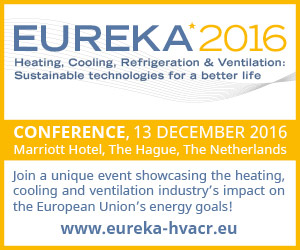 Founded in 1956, FK Teknik A/S was acquired by Beijer ref in 2013. A specialist in commercial and industrial and marine refrigeration, it represented a number of manufacturers including Danfoss GEA Bock and Walter Roller.
Air-Con Danmark was established in 1974, becoming 100%-owned by Beijer Ref in January 2007.
According to Beijer Ref, Aircon Teknik A/S will be a full service supplier and provider of equipment and solutions for commercial and comfort refrigeration, as well as ventilators and air filters for industrial and marine purposes.