World News
€15m funding for refrigeration and AC research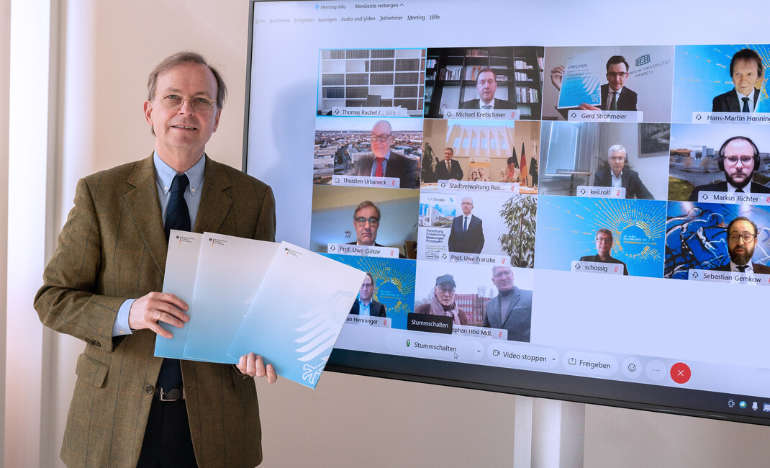 GERMANY: The German government is providing €15m to fund research into refrigeration and energy technology.
The funding through the Chemnitz University of Technology, the Institute for Air and Refrigeration Technology Dresden and the Fraunhofer Institute for Solar Energy Systems will see new research into refrigerants and storage materials, including the development of chillers, heat pumps, dry coolers as well as heat and cold storage.
The project is funded by Germany's Federal Ministry of Education and Research from March 2021 to April 2025 with around €15m euros as part of the federal government's 7th energy research programme.
"Our goal is to set international standards for resource-saving refrigeration and energy technology through this promising project," commented BMBF parliamentary state secretary Thomas Rachel.
"We are addressing a mega-topic of the energy transition: around 50% of German final energy consumption is required for the supply of heating and cooling. In order to achieve our climate protection goals, we need solutions for an energy-efficient, climate-friendly and at the same time affordable and socially acceptable refrigeration supply. In the long term, the research platform has what it takes to become a national and international pacemaker," he added.
Described as an important part of the planned federal competence centre for refrigeration and air conditioning technology in Vogtland, Saxony's state minister for science Sebastian Gemkow said: "The ambitious project in Reichenbach is not just about classic refrigeration technology. In the future, new processes in refrigeration and energy technology will be understood, developed and implemented there, for example in combination with artificial intelligence. This platform enables interdisciplinary research at a high level as well as the development of new academic learning and training methods.