USA: Daikin-owned US air conditioning manufacturer Goodman has agreed to pay a $5.55m fine for delay and misrepresentation in reporting a fire hazard on its PTAC units.
The penalty resolves allegations in a complaint filed by the US Department of Justice that the firm knowingly failed to inform the US Consumer Product Safety Commission (CPSC) immediately, as required by federal law, that its packaged terminal air conditioners/heaters (PTACs) contained a hazardous defect and posed an unreasonable risk of serious injury or death to consumers. The complaint also alleges that when Goodman ultimately reported the fire risk to CPSC, it misrepresented the number of fires that had occurred.
After receiving numerous reports about the PTACs catching fire, smoking and overheating, including three reports of hotel fires, Goodman is said to have delayed reporting the fire hazard to CPSC for about two years. When it ultimately reported, Goodman identified only three reports of overheating, even though it had received additional reports of overheating and fires.
After reporting to CPSC, Goodman is said to have learned of additional fires involving the PTACs, but the firm failed to timely report. The firm withheld notifying the government of six additional incidents.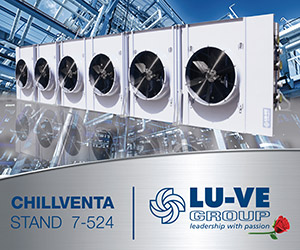 "Goodman's conduct was illegal, dangerous and unacceptable," said CPSC chairman Elliot F Kaye. "Goodman's decision to hide information about serious fires for years, while continuing to profit from sales, slowed down the announcement of a recall and put the safety of many families at real risk."
In addition to paying a $5.55m civil penalty, Goodman has agreed to comply with and maintain a compliance programme that is designed to ensure compliance with the Consumer Product Safety Act. The firm has also agreed to comply with and maintain a system of internal controls and procedures.
The firm recalled 233,500 of the air conditioning and heating units in August 2014. The units were sold at Goodman and heating and cooling equipment dealers nationwide from January 2007 through June 2008 for between $700 and $1,000.
Goodman was acquired by Japanese manufacturer Daikin in 2012.
Related stories: