World News
Increased performance could offset "skyrocketing" ac sales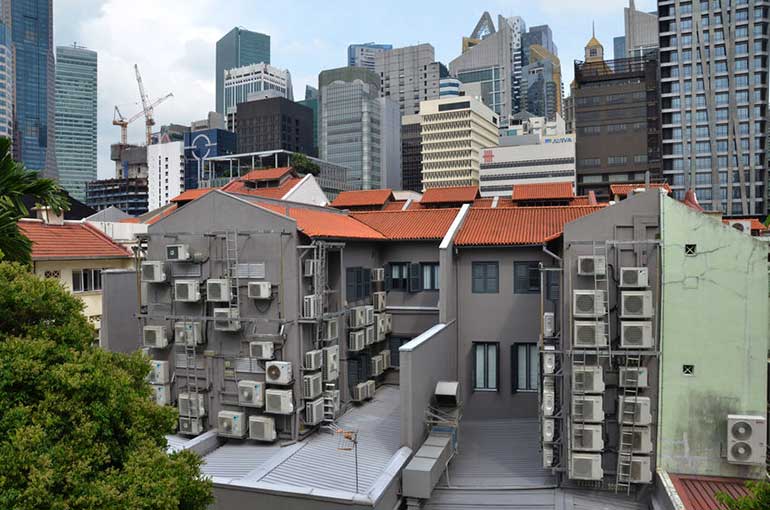 SINGAPORE: Increasing temperatures and higher incomes are set to see air conditioning sales in Southeast Asia skyrocket over the next 20 years, according to the International Energy Agency (IEA).
With energy demand in Southeast Asia expected to grow at twice the global average over the next 20 years, a new report from the IEA estimates that the number of air conditioning units could rise from 40 million units in 2017 to 300 million units in 2040, half of which will be in Indonesia.
The report, part of the IEA's flagship World Energy Outlook series, was released alongside two other studies focused on the region – Southeast Asia Energy Outlook 2019 and ASEAN Renewable Energy Integration Analysis.
The content of the reports reflects the priorities of senior energy leaders in Southeast Asia. In 2018, energy ministers from the Association of Southeast Asian Nations (ASEAN) called for "stronger institutional ties" between ASEAN and the IEA, and requested the Agency's assistance in several specific areas, including regional power trade, renewables integration, cooling efficiency and investment.
Energy use for air conditioners in ASEAN countries increased 7.5 times over 30 years, from 10TWh in 1990 to almost 75TWh in 2017. AC ownership in the region remains low in comparison to many developed economies but access to affordable cooling is seen as key to the economic and social development objectives of ASEAN countries. 
The IEA maintains that policies are needed to ensure increased access to cooling is sustainable for energy systems and the climate. It estimates that ASEAN countries will need to add an additional 200GW of capacity by 2040, roughly equivalent to Germany's total current electricity capacity, to meet growing energy demand from ACs.
Under the IEA's Sustainable Development Scenario (SDS), deploying more efficient air conditioners, along with other efficient equipment and building efficiency improvements, would permit ASEAN countries to save 110TWh of electricity by 2040.
The Sustainable Development Scenario (SDS) is described as an integrated approach to achieving internationally agreed objectives on climate change, air quality and universal access to modern energy.
The IEA insists that ASEAN governments have scope to significantly raise their minimum energy performance standards (MEPS) for air conditioners in line with the SDS, without harming local industry or raising costs for consumers. It points out that gradual increases of MEPS has been successful in several countries and recommends a medium term (2030) target for all ASEAN countries to establish MEPS at almost double today's levels. It also recommends regional co-ordination and national cooling action plans covering other sources of cooling energy use such as refrigeration.
ASEAN's member states are Brunei, Cambodia, Indonesia, Lao, Malaysia, Myanmar, Philippines, Singapore, Thailand and Viet Nam.
The report can be accessed here.