World News
Propane makes split ACs more sustainable, says German agency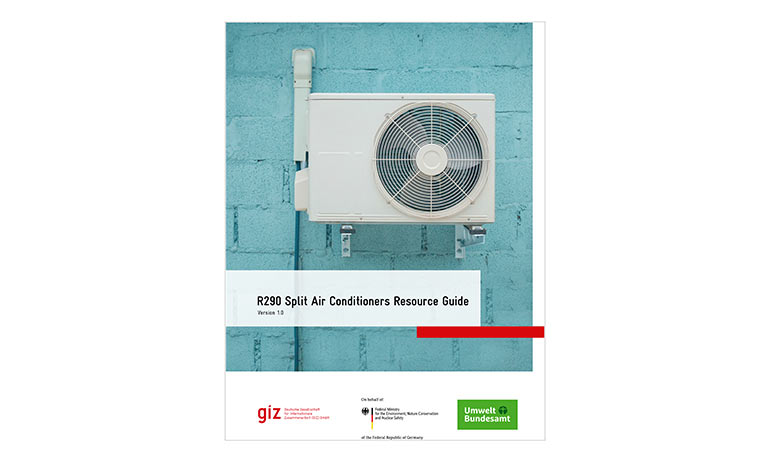 GERMANY: Accelerating a transition to more energy efficient split air conditioners using flammable propane could play a key role in creating a more sustainable RAC sector, a new report claims.
The report, produced by German development agency GIZ, insists that leapfrogging to high efficiency appliances using propane (R290) reduces the energy consumption and GHG emissions and thus provides a significant opportunity to contribute to national climate action plans.
Split-type air conditioning systems are currently the most commonly used appliance for space cooling worldwide. In many regions split ACs operate with average to low energy efficiency levels and currently use medium to high GWP refrigerants like R22 and R410A.
The report quotes IEA estimates that space cooling accounted for around 10% of total electricity demand worldwide in 2016. With business as usual, the energy demand from air conditioners will more than triple by 2050. The increase in absolute numbers of split ACs will be the most significant from just over 850 million to over 3.7 billion, it is said.
The objective of this new guide is to inform relevant stakeholders about the factors that are deemed crucial for a successful market transition to energy-efficient R290 split ACs. It is said to be designed to address knowledge gaps as well as the concerns that hinder the introduction and application of split air conditioners using propane. 
GIZ says the guide is based on market assessments and practical experience gained in GIZ Proklima projects which have included the conversion of the split AC production line at Indian manufacturer Godrej & Boyce to R290, the Cool Contributions fighting Climate Change initiative to advance climate-friendly solutions in the cooling and air conditioning sector at national and international levels, and the Green Chiller NAMA project which supports Indonesia in improving energy efficiency and sustainability in the refrigeration and air conditioning sector.
Several barriers to a market transition are identified by the report, such as safety concerns about the flammability of R290, what it sees as a lack of awareness and uncertainties about new technologies, as well as limited understanding of the proper treatment of the refrigerants in the process of manufacturing, installing, operating, and disposing of appliances.
It also maintains that there is often a hesitance to invest in such technology, despite significant reduction potential in energy costs.
The report can be accessed here.