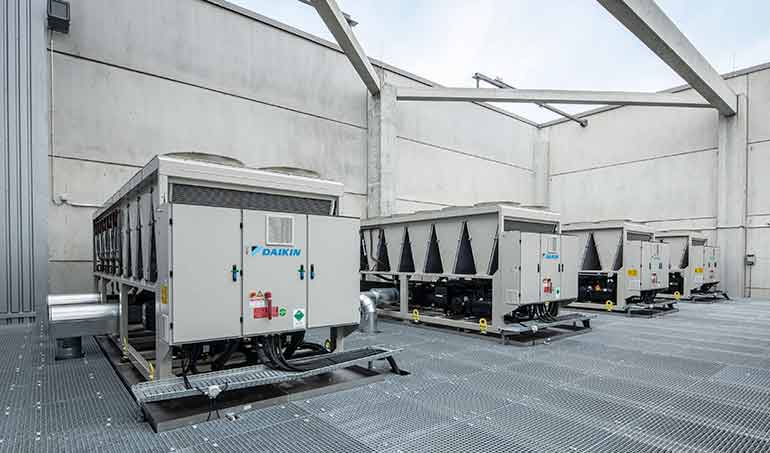 BELGIUM: Daikin has announced a series of webinars for those looking to upgrade or renew their cooling plant for comfort and process applications.
Planned to start this month, the webinars will explain how Daikin's solutions can be deployed to meet specific cooling requirements. They will also provide an overview of the latest product releases for air-cooled cooling only chillers with inverter screw compressor (EWAD/H/S-TZ D) and with scroll compressor (EWAT-B- C).
Daikin's series of webinars will start with two webinars: 
June 21: Hydronic systems and energy efficiency trends in comfort cooling applications 
June 28: Process cooling: facing energy cost increase and reliability needs.
The pre-recorded webinars are free to attend and each are of around 20 minutes duration. Language specific subtitles are also available.
Further information and registration here.