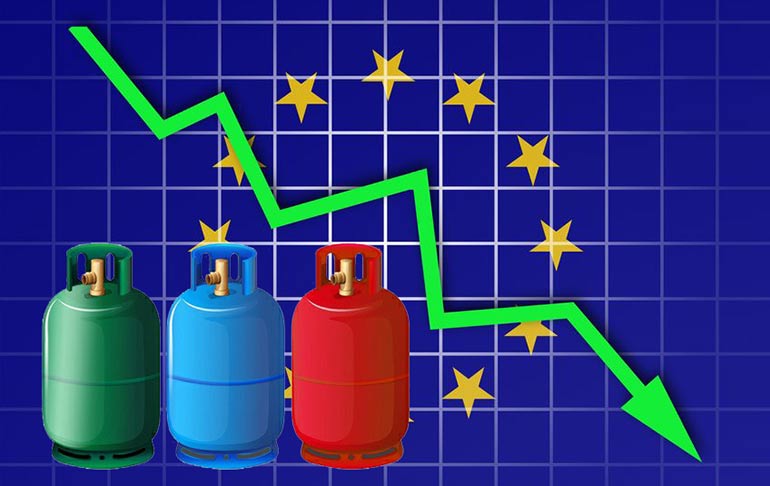 GERMANY: European demand for HFC refrigerants has dropped and prices continue to decrease from the highs of 2018, according to a new report. 
The latest price monitoring report from Öko-Recherche reveals that the demand for HFCs in Q2 of 2019 was lower than in the previous quarter and prices have again decreased.
Average prices, however, are still several times higher than before the HFC phase-down was implemented. For service companies, this means that purchase prices of R404A are 900% more than in the baseline year of 2014, R410A is 800% more, R407C 700% more and R134a 500% more.
The Öko-Recherche report is based on price data obtained from 71 companies from 11 EU member states. The main respondents were from France, Germany, Italy and Spain. All parts of the supply chain are represented in the figures (three gas producers, six gas distributors, 28 OEMs, 31 service companies) and one association of service companies.
Prices of R404A, R410A and R134a are said to have decreased again at all supply chain levels, most strongly at gas producer and gas distributor level.
At service company level, average purchase prices further dropped in Estonia, France, Germany, and Italy, while Spanish service companies reported the strongest price declines. Bucking the trend in the other four countries, average selling prices actually increased in Germany.
Prices for most lower GWP alternatives and natural refrigerants are said to have remained unchanged or slightly decreased.
Related stories:
EU refrigerant prices continue to decline – 28 April 2019
BELGIUM: Refrigerant prices across Europe continue to decline after the steep rises seen in the first half of 2018. Read more…
F-gas prices stabilise as industry copes – 2 December 2018
BELGIUM: The huge price increases in HFC refrigerants appear to have ended, at least in the short term, with some refrigerants even dropping in price. Read more…
Price rises hit lower GWP refrigerants – 27 May 2018
UK: Air conditioning contractors are facing further price increases on both R410A refrigerant and the lower GWP alternative R32. Read more…
2017 ends with 60% price rise – 26 November 2017
UK: The European air conditioning and refrigeration industry faces record price rises of up to 60% on high GWP refrigerants R404A and R507A in December. Read more…
R404A price rises 62% in a month – 3 April 2017
EUROPE: Refrigerant manufacturer Chemours has announced price rises of 30% on high GWP refrigerants in Europe – its second big increase in consecutive months. Read more…
High GWP gases face 30% price increase – 20 March 2017
UK/EUROPE: Refrigerant users face new price increases of as much as 30% as Europe transitions away from high GWP HFCs. Read more…