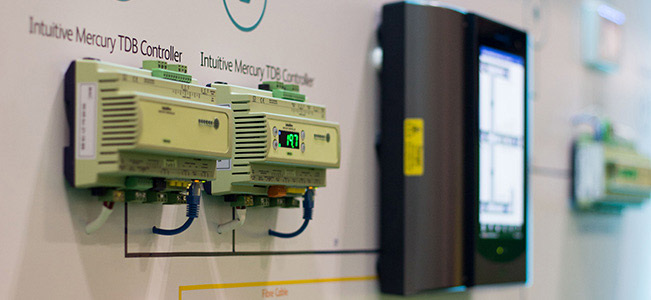 UK: Controls specialist RDM has launched its modem solution to allow remote access to the functionality of its enterprise and energy management software solutions.
The new the M2M Modem allows clients to connect to Resource Data Management's (RDM) software solutions – ActiveFM, Live Maps, and Kwheb – in situations where site constraints or client limitations make it difficult or impossible. RDM says that customers can now utilise the M2M Modem to connect a DMTouch or Intuitive TDB Controller (PR0650-TDB) to a private and secure RDM network over mobile telecommunications.
Traditionally, RDM's DMTouch or Intuitive TDB Controller is hard-wired to connect to an organisation's internal network and can then supply data from its control and monitoring functionality to other devices and software on that network, and to RDM enterprise tools via a virtual private network.
With the M2M Modem, site control devices like DMTouch or Intuitive TDB no longer require connection to the internal network/internet and can utilise mobile communications to join the internet VPN and then connect to RDM enterprise software tools.
M2M Modem solutions require data SIM plan(s) from RDM.